Home sales are below last year's levels, home values are appreciating at a slower rate, and reports are showing purchasing demand is going down. This has some experts thinking we may be entering a buyer's market. After all, sellers have had the upper hand for the past several years. Is this really happening?
The market has definitely relaxed. However, we are a long way from a market that totally favors the purchaser.
Annual home-value appreciation has been faster in 2018 than it was in 2017, and inventory has fallen on a year-over-year basis for 42 consecutive months. These conditions have put sellers in the driver's seat for the past few years. Home values across the country are expected to continue to appreciate in 2018, with a predicted 5.9% increase.
In addition, Pulsenomics Inc. recently surveyed over one hundred economists, real estate experts, and investment & market strategists and asked, ""When do you expect U.S. housing market conditions to shift decidedly in favor of homebuyers?"
Only 5% said the market has already shifted. Here are the rest of the survey results: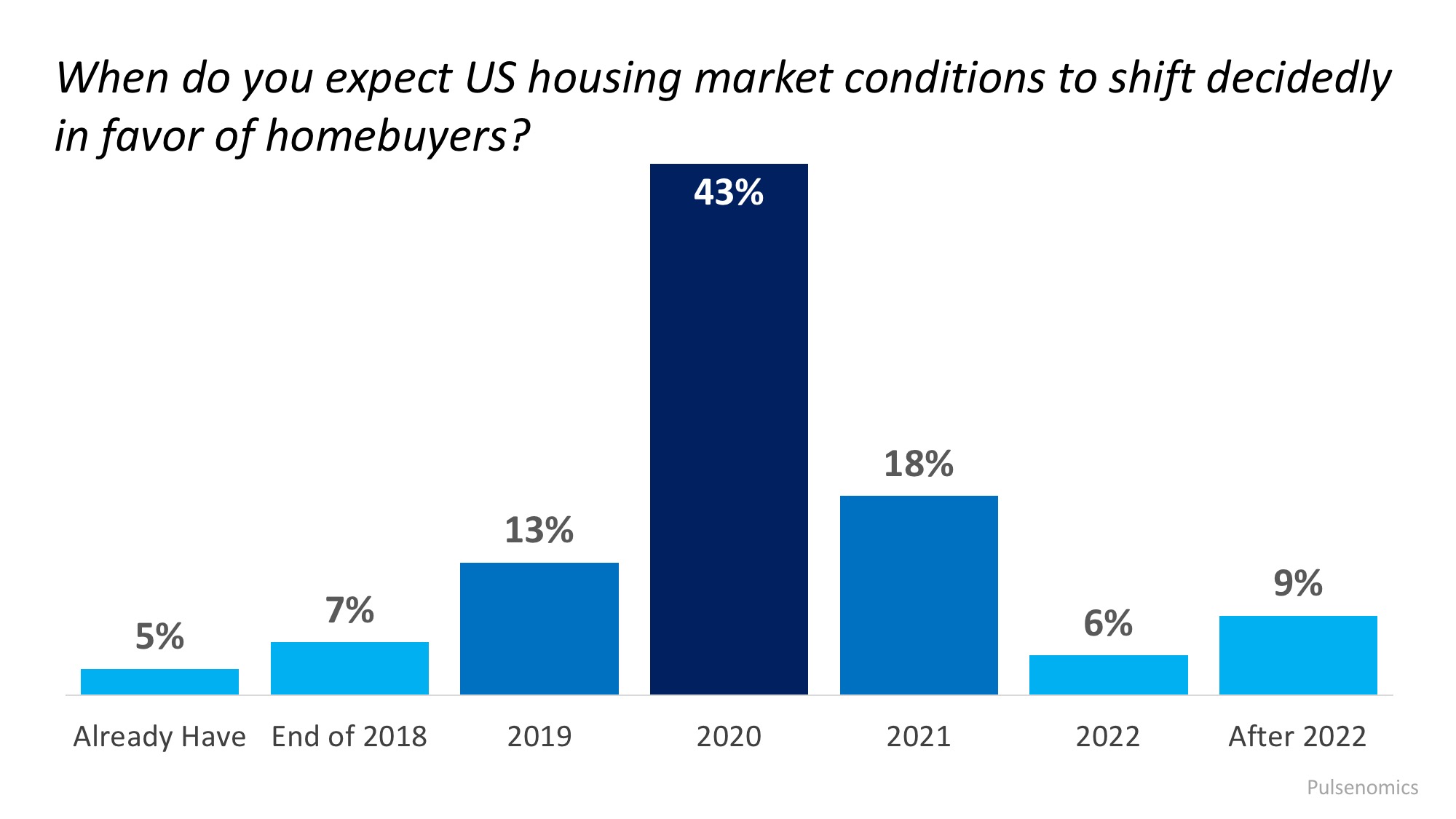 The largest share of respondents (43%) believe the national housing market will become a buyers market in 2020. At the regional level, the panelists believe the Midwest will shift to a buyers market a year before the rest of the country. The most frequently selected year for the Midwest to start favoring buyers over sellers was 2019, while the other regions (Northeast, South and West) are expected to change in 2020 along with the nation overall.
While inventory may be starting to creep back in some areas, it's still falling nationwide, and when it does come back it will be from a very low level. Inventory is particularly low at the bottom end of the market – currently more than half of all homes for sale are in the top one-third of the market, leaving entry-level buyers to compete over a very limited pool of homes.
Ultimately, sellers continue to have the upper hand – for now, anyway.