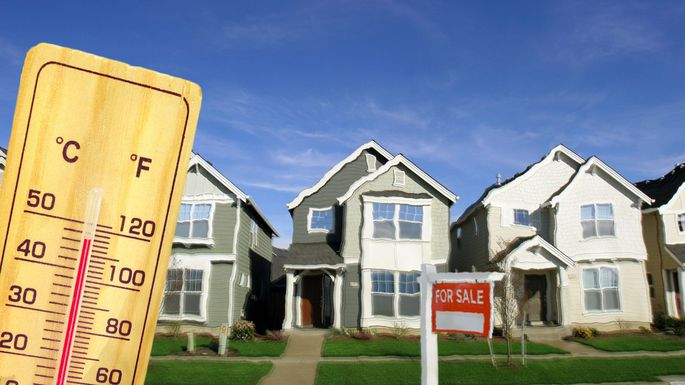 Thinking about buying a home this summer? The sunniest time of year is great for exploring new neighborhoods and seeing what's out there. Before you start any serious shopping, it's important to understand what the housing market is like for buyers this time of year, and how to end up with the best home—at the best price—for you.
This summer is especially hot for sellers and buyers alike because existing home sales and list prices have risen this year, and starter home inventory has plummeted by 14 percent.
If you are looking to buy this summer, here are some tips to help you get the most out of the current market:
Don't Discount Older Listings.
When homes are flying off the market within days, it's easy to think a listing that's a week or so old is a red flag. Often times, that is not the case – it could be due to a buyer pulling out of a deal, a deal fell through, or a variety of other reasons.
Be Flexible!
In a competitive market, flexibility is key. If you've been dreaming of a move-in ready home but tour a house that needs a few fixes here and there, consider making those changes. According to Trulia, the number of starter homes on the market is shrinking, but there are 8.3 percent more fixer-uppers than there were six years ago.
Act Fast.
The home-buying process takes time. However, going along with number 2, if you are dead-set against a fixer-upper, you should be prepared to move quickly. Due to lack of inventory, new listings are moving quickly in this market.
Scout Out Your Dream Neighborhood.
Take the time to do some community scouting before making an offer. You might notice convenient parks and new playmates for your kids—or be relieved to find more leashes than strollers on your block. Get to know the neighborhood(s) you desire to be in so that you aren't surprised when you move in.
Present Your Strongest Offer
In the current climate, low-ball offers are not the way to go – unless of course you are not serious about the home. If you find the home you've been searching for, now is the time to give your strongest offer. You can do that by paying cash if possible, or by including generous contingencies like a shorter closing or inspection period or writing a great offer letter. Be sure you are comfortable with the terms of your offer.
If you're ready to start hunting for a home this summer, give us a call! You will find plenty of seasoned professionals with the Robinson Team who are more than ready to help find the perfect home for you.